Wear profiles on the faces of tires and trunnions create conditions that cannot correct themselves. Uneven contact surfaces, (concave, convex or taper), can lead to a catastrophic failure. When Tires and Trunnions do not have flat surfaces across the faces, thrust ("float") of the kiln cannot be controlled.
Because of these conditions, NAK offers on-site machining and grinding services for you tires, rollers, and thrust rollers. We machine and grind tires and rollers at the same time, and we can work at up to 3.5 rpm for rotary kiln tires and 5 rpm for rollers. We can clean out the deepest pitting, conical, concave, convex, or wavy wear profiles by using our patented mobile machining and grinding technology.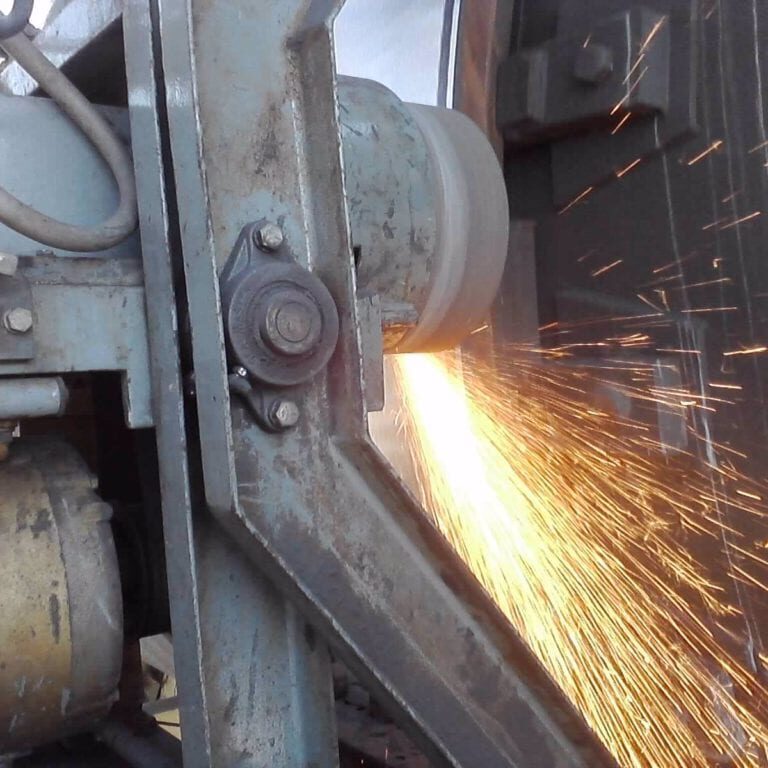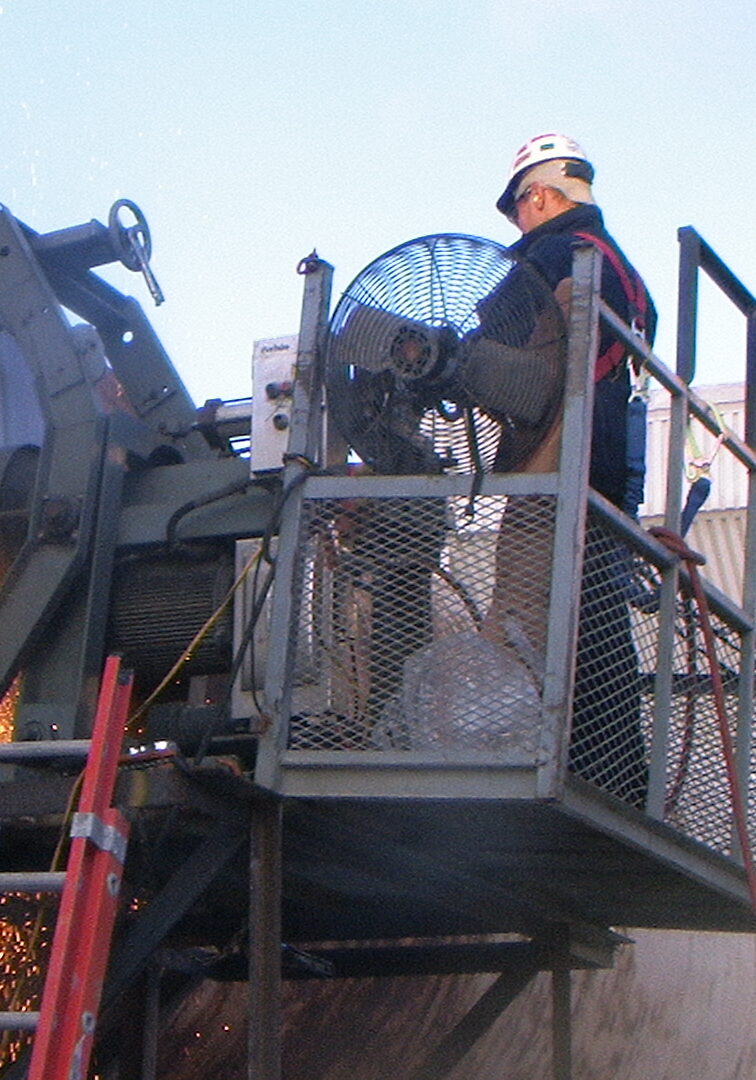 We, unlike many of our competitors, have a fixed price for our grinding services. We allow a fixed number of hours for set-up and tear-down along with a fixed price for the grinding. You won't be saddled with change order after change order when you hire NAK.
Recently, we have added some familiar faces to our team. Michael Emery and Phillip Earl both individually add years of grinding experience to our NAK team.